HOW TO DO THE DAN RODRIGUEZ MAGIC TRICK
This magic trick is easier to do than you think. The instructions ask if you can push a quarter through the hole without cutting, tearing, or bending the card or the quarter. And yes you can...
The secret: The coin itself does not get pushed through the hole in the card. You need a writing pen and you push the quarter through the hole with the pen. The photo below shows me pushing the coin through the hole with a pen.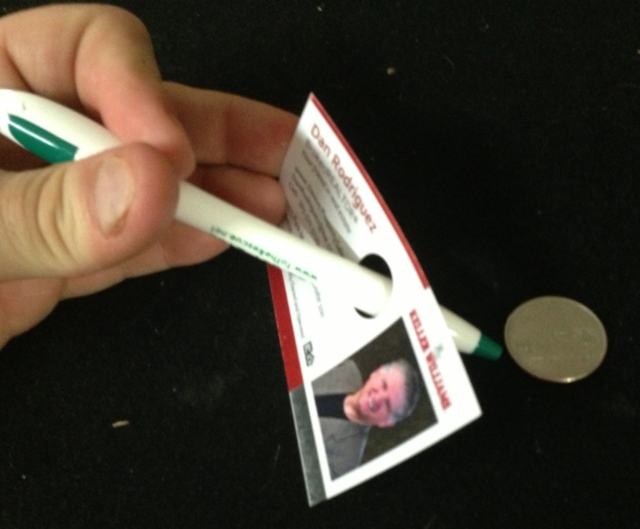 Are you looking to buy, sell, or invest in real estate. I am ready to help you. Call me at 303-521-5120